Week of 03 November 2020
answer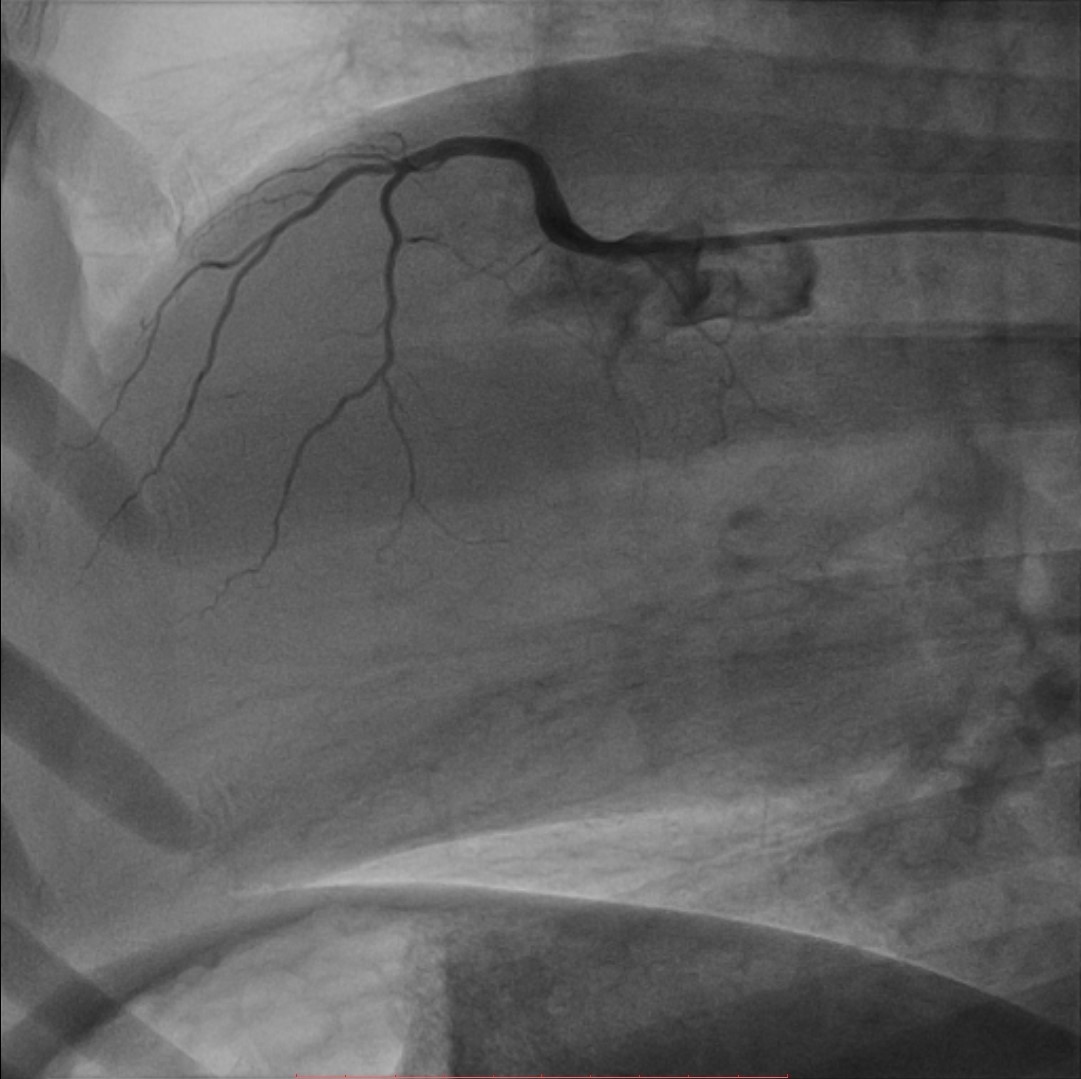 This image is an angiogram of the right coronary artery in a sheep.
It was acquired using a FD20 flat panel Philips angiography system in one of IMMR's two hybrid ORs that enable innovators to conduct sophisticated procedures combining surgical, interventional and imaging techniques.
The ovine model is known for its mostly left dominant coronary system. This is because the right coronary artery is not only small, but the posterior descending interventricular coronary artery stems from the left coronary (circumflex) artery, as shown here: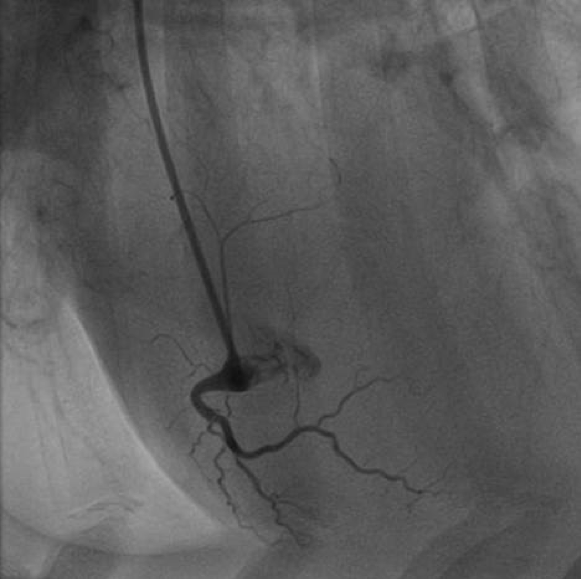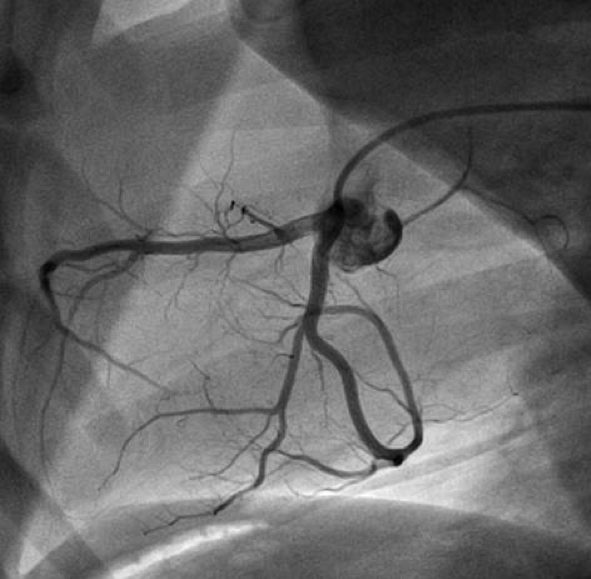 Porcine species on the other hand, have a mostly right dominant coronary system, with a posterior descending interventricular coronary artery stemming from the right coronary artery, much like in humans.
Contact us to learn more and discuss your preclinical research and pathology needs.