Enabling and accelerating
your innovative research with recognized
world-class experts.
We have unmatched expertise
in cardiovascular research, a space that demands a high technical standard.
In addition, we also regularly complete studies in ophthalmology, thoracic surgery, neurosurgery, orthopedics,
gastroenterology, dentistry, urology, fetal surgery and surgical robotics.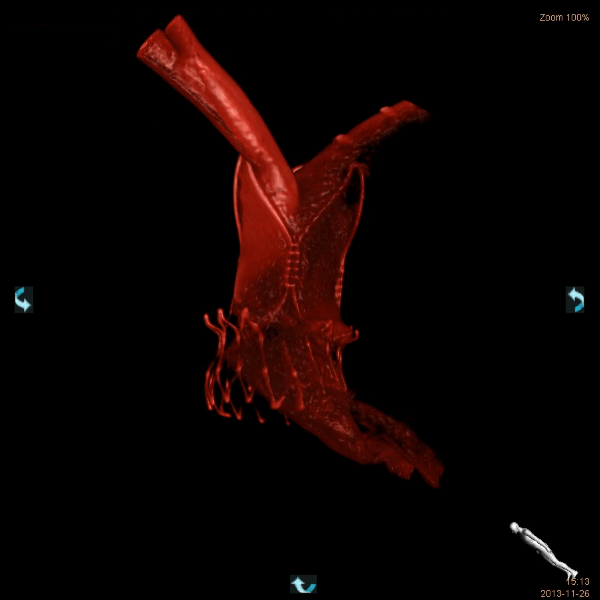 STRONG EXPERTISE IN THE CARDIOVASCULAR SPACE

We are a worldwide leader in GLP-compliant cardiovascular preclinical studies conducted in large animal models. TAVI and TMVR were literally born in our lab 20 years ago. Since our creation, we have performed 2500 TAVI and 1400 TMVR procedures.We have conducted studies with virtually all TAVI valves and TMVR technologies that have been acquired and brought to market by the major MedTech players.

Our work includes significant numbers of both catheter-based and open surgical approaches. We have all the facilities and equipment necessary to do those procedures correctly and efficiently. Examples include hybrid operating rooms, endoscopy and videoscopy towers, CT scanning and intracardiac echocardiography imaging and cardiopulmonary bypass equipment and capabilities.
SIGNIFICANT TRACK RECORD IN OTHER IMPORTANT SPACES
Our passion to provide value according to the highest standards of quality is not limited
to cardiovascular research. For years, we have been leveraging our expertise to conduct
complex studies in many other disease areas: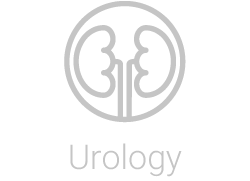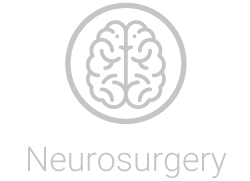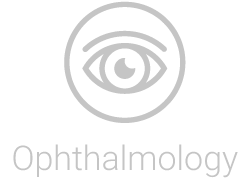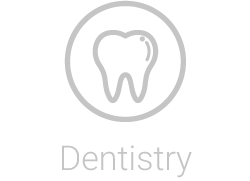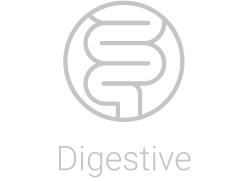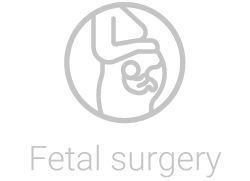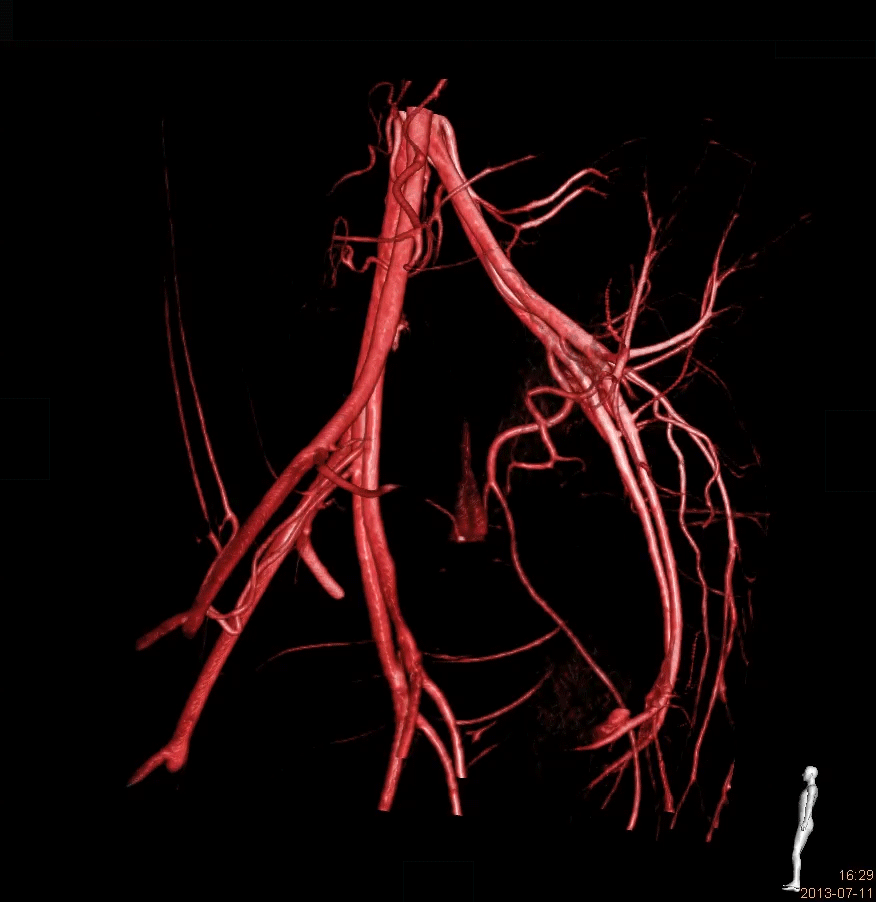 ONE STOP SHOP
The IMMR team provides end-to-end support for the development of your innovation with the best experts in the world: Rigorous study planning, conduct of sophisticated interventional and surgical procedures in state-of-the-art facilities with advanced imaging that rivals any hospital environment, pristine data collection, gross- and histopathology analysis and comprehensive, detailed study reports.
We understand that results, schedule and cost are all essential elements of the value equation. We are committed to providing you with excellent outcomes delivered on budget and in a timely manner.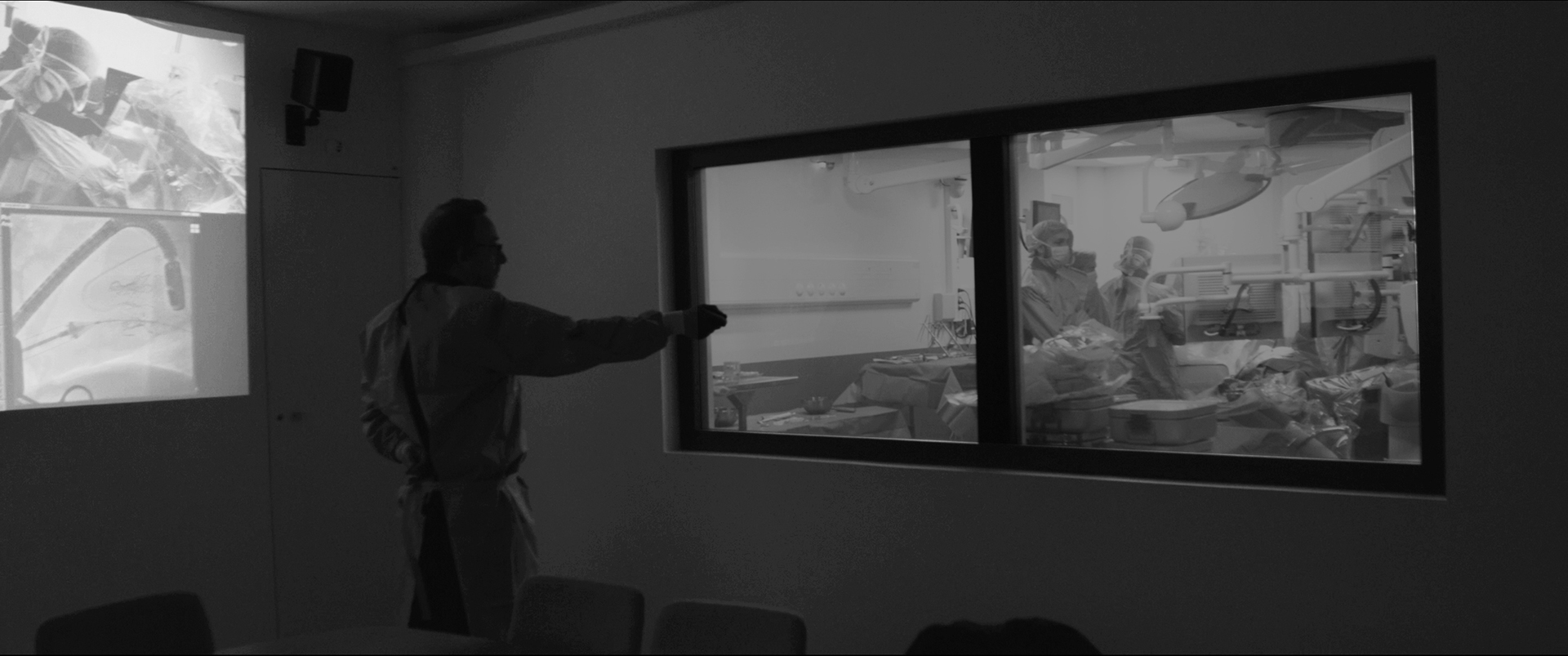 EQUIPMENT AND FACILITIES

2>
State of the art surgical suites
IMMR offers a professional, hospital-environment technical platform to ensure a successful bridge from the preclinical to the clinical evaluation phase. We meet your preclinical research needs with cutting-edge technology: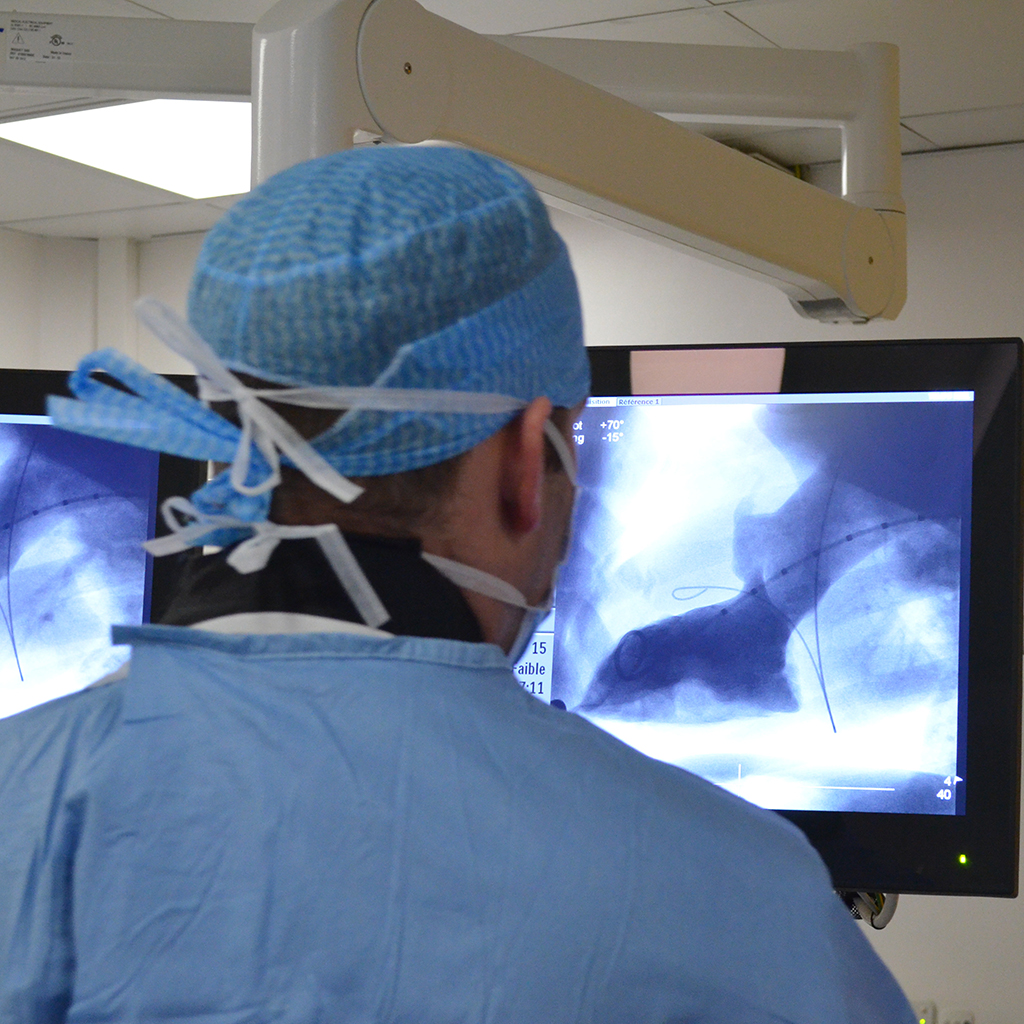 5 OPERATING ROOMS
• 2 Hybrid rooms with 3D rotational angiography suite by Philips

• 3 large ORs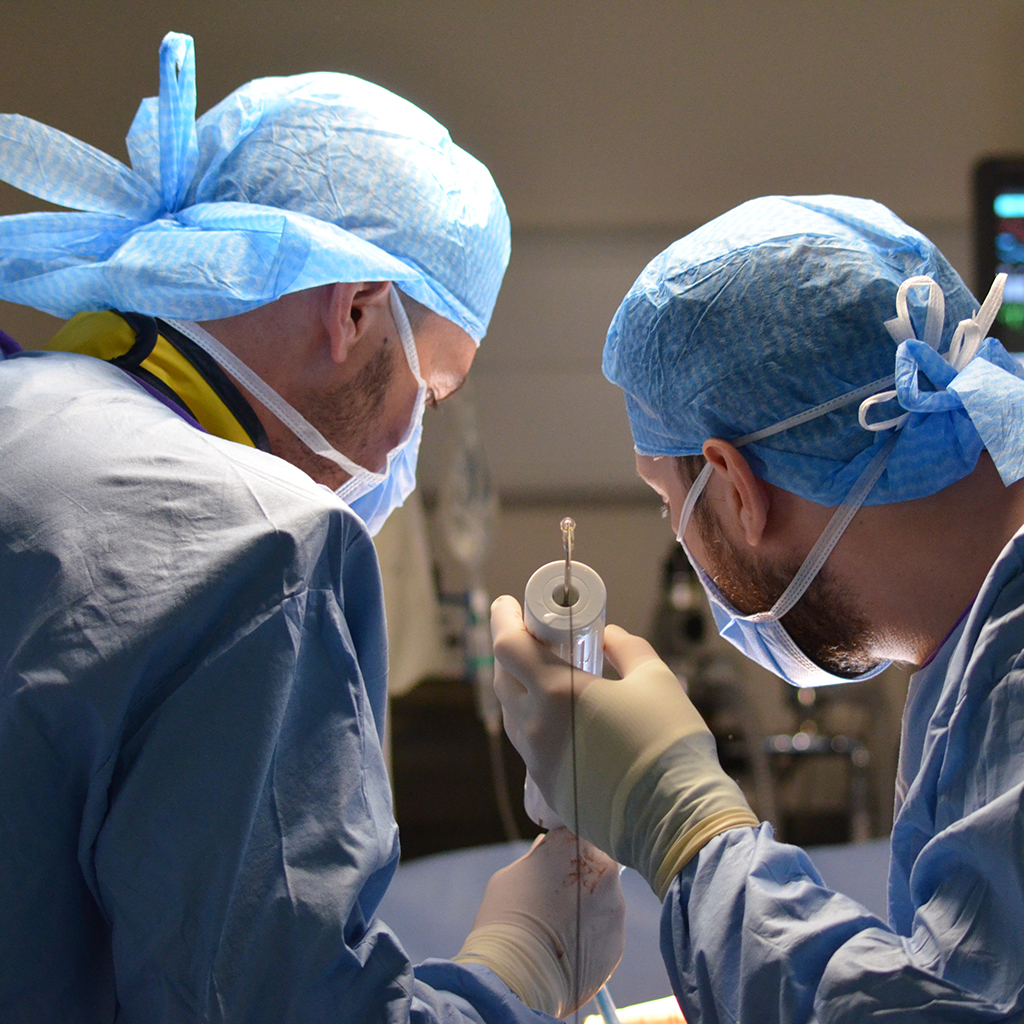 3D HYBRID OPERATING ROOM
After refurbishing our hosting and office area in 2012 and investing in a larger and improved husbandry facility (still ongoing), we invested in providing the most advanced 3D hybrid operating room on the market.

Being one of the most experienced labs in hybrid procedures for structural heart disease made it clear that we needed imaging that could address the critical questions of our customers with respect to anatomy and functionality.

We have made significant progress in our understanding of how best to approach valvular and vascular trans-catheter and hybrid therapies, and also how best to validate orthopedic and neurologic implants. We keep pace with the most recent advances in imaging because we believe this a central element of good research and it is also what clinicians will encounter in the clinical environment.

There is no doubt that compelling imaging also contributes to convincing your key stakeholders: fellow researchers, clinicians and investors.
MEETING ROOMS
We provide complete service with:

• Meeting rooms with live case capabilities

• Lecture halls and class rooms for the teaching sessions (up to 150 seats)

• Event-planning assistance, administrative support for arranging hotel accommodations, taxi or limousine service, and fine catering or VIP lunch boxes upon request.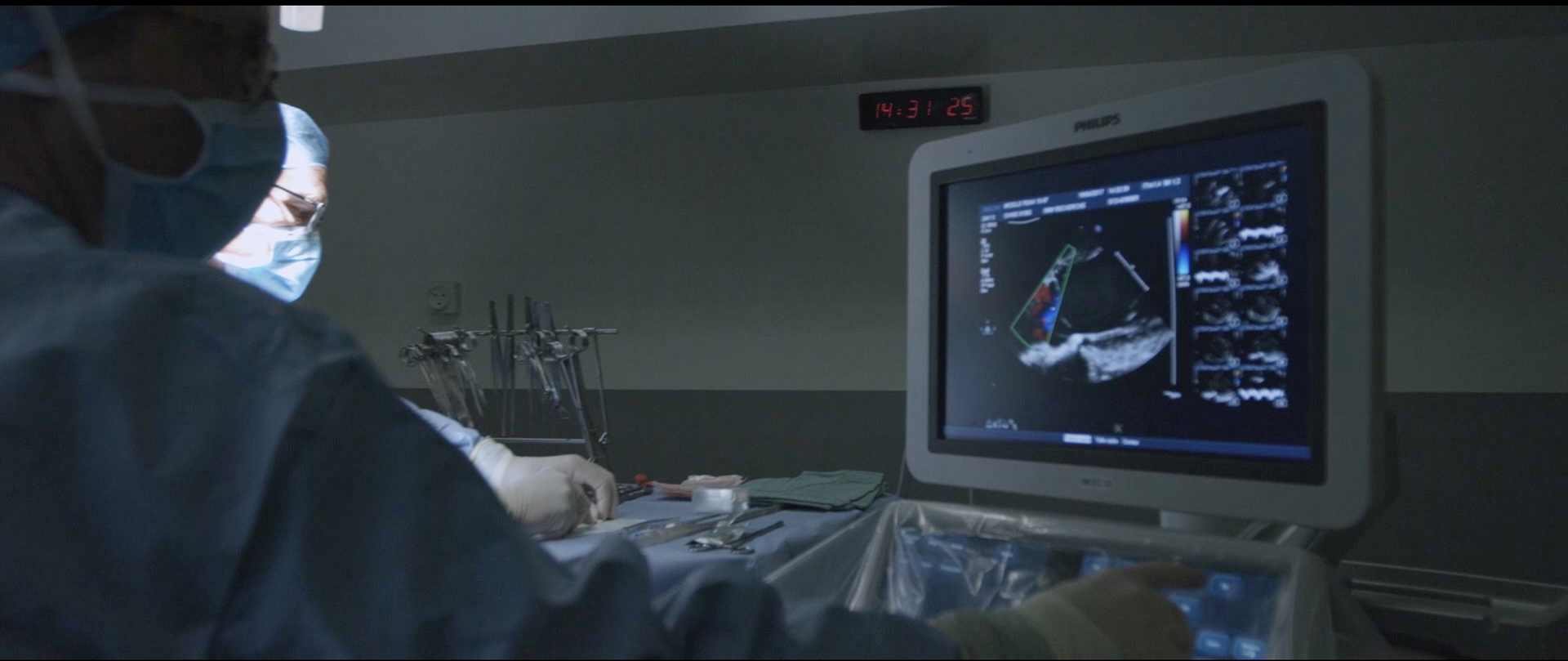 PS EPIQ EVOLUTION 3.0

ECHOCARDIOGRAPHY SYSTEM

Imaging is one of the cornerstones of our daily practice at IMMR. We need to remain at the forefront of imaging just as we do for procedures for the advanced therapeutics and novel devices we test in relevant models.
CT SCAN AT IMMR :
PREOPERATIVE PLANNING
AND ANATOMICAL INSIGHT
Computed tomography (CT) has been shown to provide crucial information concerning anatomy and pathology in many surgical and medical specialties and is a very useful adjunct in preparing the optimal procedural strategy (which approach, what size of implanted device). CT-based selection of custom-made prostheses is also quite common in orthopedics, reconstructive and oral/maxillofacial surgery.

In cardiology, among the imaging modalities available for the evaluation of patients prior to TAVI or any other structural heart intervention, computed tomography (CT) plays a central role in patient selection and evaluation. CT reliably visualizes the dimensions of the aortic root, pulmonary veins or left atrium and allows a proper choice of prosthesis size. In patients, the morphology of the access path and relevant comorbidities can also be assessed. In preclinical research, CT preoperative planning allows identification of the proper animal model for whichever product is to be assessed, in particular when there may be only one size of the device currently available!

Magnetic resonance imaging, echocardiography and rotational angiography can all be used to help fabricate life-size models of anatomy and pathology, as well as patientspecific implants and surgical guides. However, computed tomography is the preferred 3D approach with the highest resolution to obtain solid 3D reconstructions such that surgeons and interventionalists can have the target organ in their hands before the procedure.

As regards preclinical research, adequate preoperative planning enables better model selection and development, in accordance with the 3Rs as recommended by Animal Care and Use Committees: Replacement, Reduction and Refinement. We currently use a 64-slice system. Our images are quite spectacular and they have provided extremely insightful information for many procedures. Do not hesitate to ask for more information.
FAXITRON MX-20
Imaging is a cornerstone of IMMR activity in large model preclinical research. Non-destructive x-ray analysis of medical devices and tissue explants is also often essential and this requires high precision cabinet x-ray systems. Ex vivo x-ray imaging of explanted stents and valves is something we do frequently and so we also invested in the Faxitron MX-20 Radiography System, used in medical, forensic, scientific and agricultural applications. It provides on-the-spot images in seconds and can export in most formats. Never have we been so well equipped to get nondestructive information about calcification of biologic material and metallic device integrity.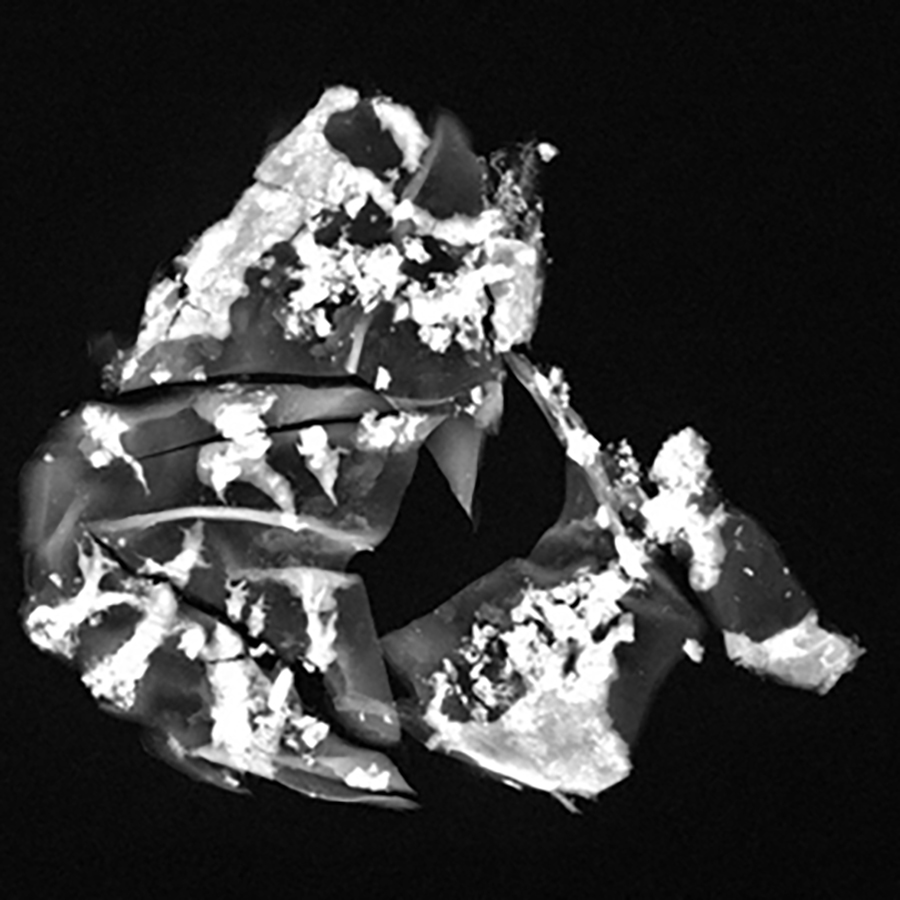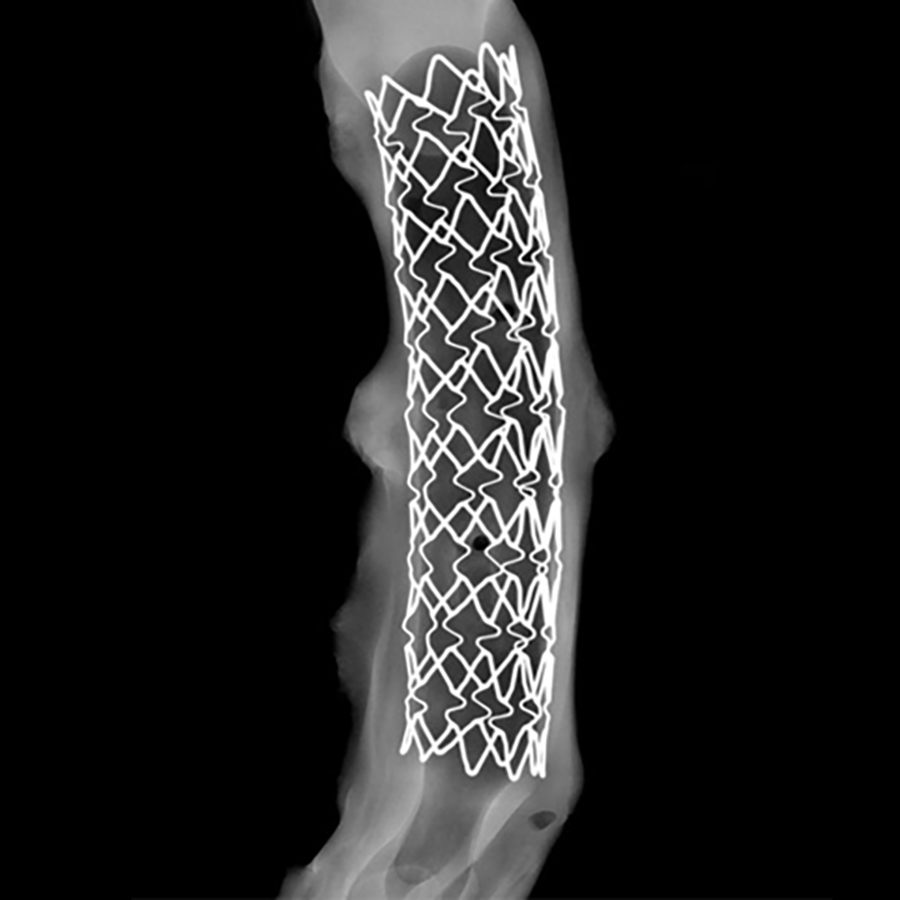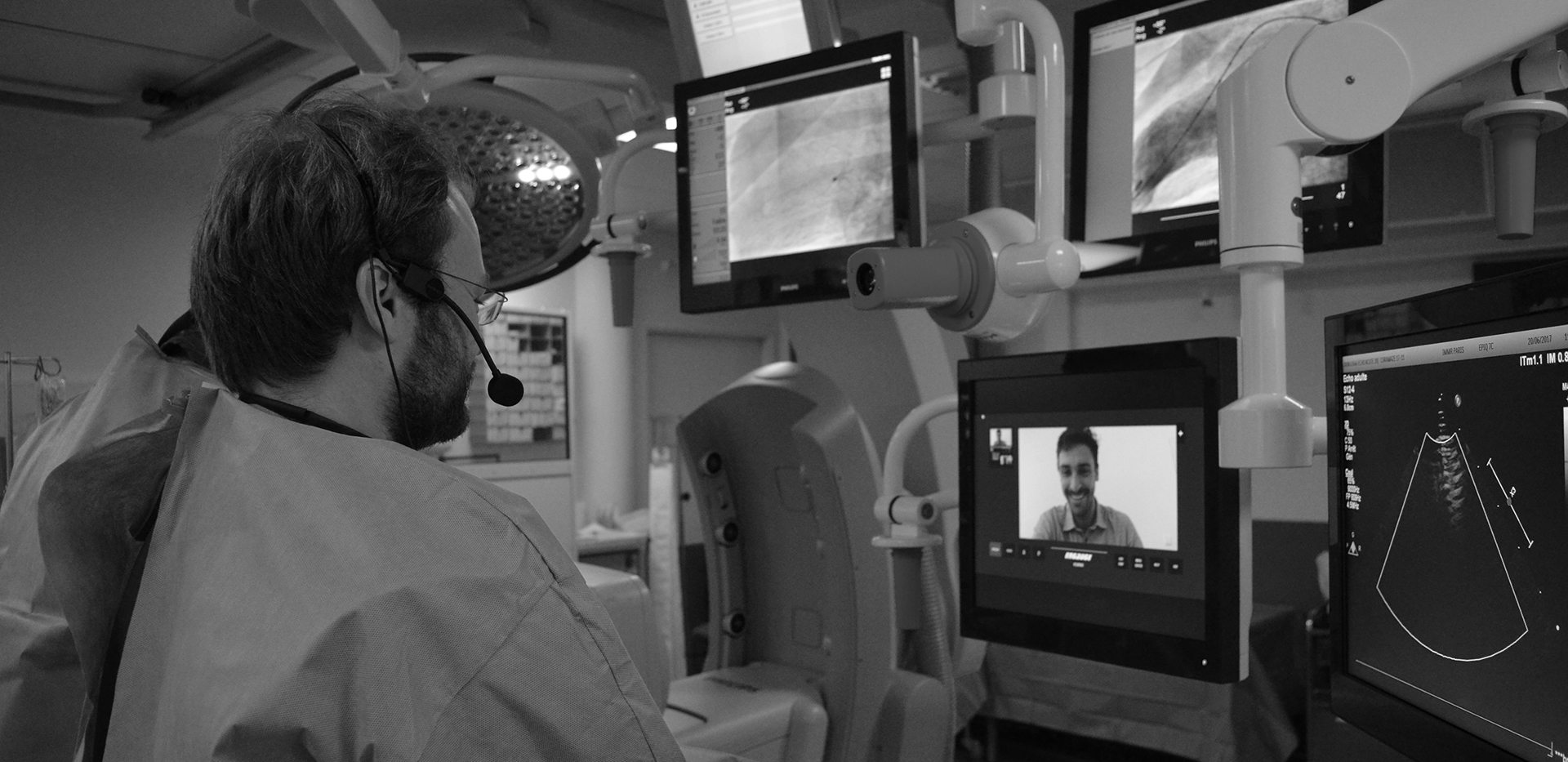 INTRAOPERATIVE TELECONFERENCING SYSTEM BY ENGAUGE
In IMMR's well-equipped ORs and procedure rooms, feeds from two live cameras, angiography, ultrasound, hemodynamic monitoring and other imaging modalities such as endoscopy can be broadcast live into our adjacent conference rooms and also recorded in HD format (clients can go home with a flash drive with all raw data and the OR video). These capabilities have served our customers well for nearly the past 10 years. Thanks to IMMR's commitment to keeping our facilities equipped with cutting edge capabilities, research teams can now also enjoy the benefit of being able to remotely see and hear in real time what is happening in the operating theater with our brand new and user-friendly interactive live broadcasting system. Invited participants can connect to their case happening in the IMMR OR from the comfort of their facility, lab, home office or conference room anywhere in the world. This unique system is purpose-built for surgical use, delivering multi-party HD video and turn-key interactivity, all in a secure, encrypted state-of-the-art web-platform never previously available.
IMM

R

emote CONNECTS OUR ORS AND CATH LABS TO MEDICAL DEVICE INNOVATION WORLDWIDE.
NO TRAVEL? NO PROBLEM!

If travel isn't an option, you can still work with us virtually to complete your preclinical research and advance to human clinical trials as quickly as possible using IMM

R

emote, our secure and advanced telecommunications and data streaming platform.

IMM

R

emote allows you to focus on what parameters are important to you, and all sessions can be recorded at high resolution. You can oversee your studies, provide direction and make first-hand observations all in real time. Your entire team and your key stakeholders, no matter where in the world, can all interact with our team and each other, participate in and learn from your study together.

Our clients in the US, Israel, UK, Germany and France have already leveraged IMM

R

emote during the pandemic for both implant and explant procedures. Learn more about their experience and features of the system.

Join these delighted customers and continue moving your development forward. Contact us to learn more and to get started.

WITH IMM

R

EMOTE, YOU REMAIN IN CONTROL
"We will be your eyes and hands and give you all the feedback you need, from the quantitative results down to the subtle details of the user experience" Luc Behr, DVM, PhD, IMMR Scientific Director & Co-Founder.
HEMODYNAMIC DATA DEVICES AND SOFTWARE
Hemodynamic data devices and software LabChart and Powerlab by AD Instruments, cardiac output assessment, pressure volume loops.
www.adinstruments.com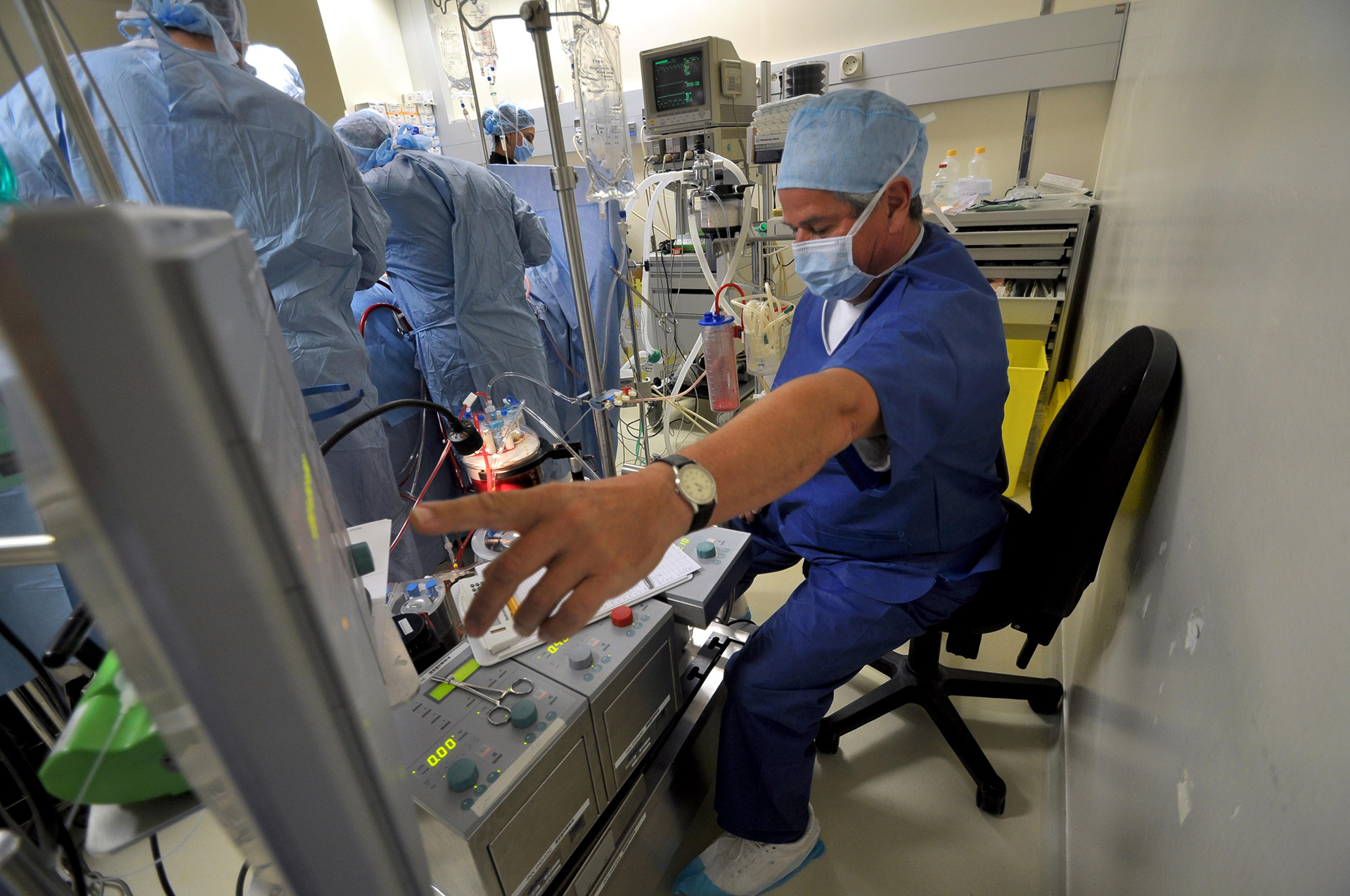 CARDIOPULMONARY

BYPASS EQUIPMENT

(latest generation)
ANGIOGRAPH ZENITION
Philips
3 ENDOSCOPIC TOWERS
Our laboratory stays at the fore-front of technology in many different medical and surgical fields of specialty, namely cardiovascular surgery and interventional cardiology, urology, GI surgery, neurology, orthopedics, dentistry, robotics. As for endoscopy we have recently made 3 acquisitions: three complete high end endoscopy towers.

These three towers (by Fuji and Olympus) are as state-of-the-art as it gets and come with everything needed for excellent imaging, noise reduction, excellent brightness and digital output. Many different kinds of endoscopes (gastrocopes, duodenoscopes, colonoscopes, etc.) can be connected to their different sockets.

These towers can be adapted for GI endoscopy of course, but just as well for bronchoscopy and otorhynolaryngology. We can use these towers in our preclinical platform for early R&D, GLP studies, physician training.
VIDEOSCOPIC COLUMNS
Videoscopic columns (3CCD and full HD digital with digital recording on flash drive)
ETHICS AND CERTIFICATONS

2>
IMMR strives to operate according to
the highest existing standards of quality.
MAIN CERTIFICATIONS

Last audits performed by the FDA in 2013 with a positive outcome
- No concerns raised by the inspector.

• Strong experience of preclinical studies prepared for FDA and European Notified Bodies.

• All studies are performed according to basic "good practices" which imply high quality standards. Moreover, studies can be performed according to Good Laboratory Practice (21 CFR part 58).

• IMMR has all the authorizations and is fully accredited from the relevant French regulatory institutions in order to practice animal research.
ANIMAL CARE POLICY AT IMMR

• IMMR facilities are fully accredited by AAALAC International.

• At IMMR, preclinical research is at the level of practicing veterinary medicine: all studies and procedures are supervised by veterinarians (13 DVMs on staff).

• A Senior Veterinarian fully dedicated to animal care.

• Careful Ethics Committee oversight.
Main Certifications and Guidelines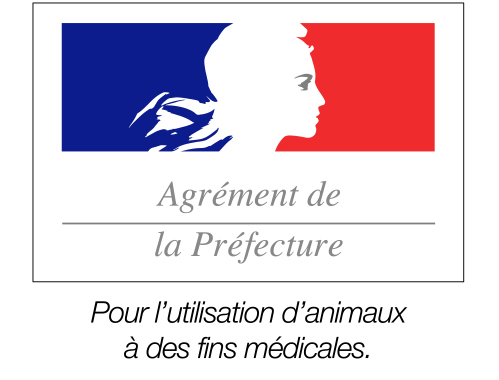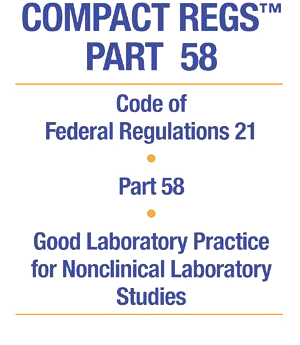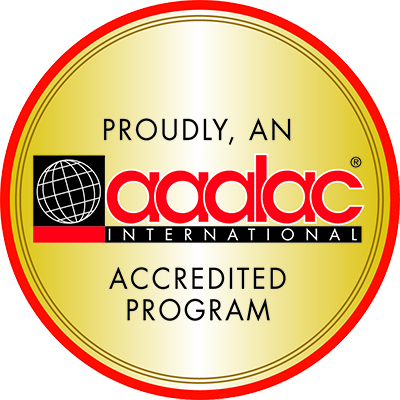 In addition to conducting scientific and medical device projects for human research, we have also been performing clinical veterinary cardiovascular surgery and interventional cardiology for more than 20 years. This is the result of a long-standing partnership between IMMR and Pr Valérie Chetboul with the Cardiology Unit of the Maisons-Alfort Veterinary School near Paris. Ever since, we operate on veterinary patients with cardiovascular conditions, place pacemakers for conduction tissue abnormalities and implant surgical or trans-catheter valves for structural heart disease, etc. In a nutshell, we leverage the technical platform and know-how of IMMR to treat cats and dogs – and the occasional exotic animal - with spontaneous heart disease. Some of these achievements were published in peer-reviewed scientific journals and are accessible here…
Lavennes M, Chetboul V, Passavin P, Gouni V, Damoiseaux C, Poissonnier C, Carazo Arias LE, Alvarado MP, Morlet A, Chevènement O, Behr L, Borenstein N. Successful transcatheter retrieval of embolized Amplatz Canine Duct Occluders in two dogs. J Vet Cardiol. 2018 Dec;20(6):451-457. Chetboul V, Damoiseaux C, Behr L, Morlet A, Moise NS, Gouni V, Lavennes M, Pouchelon JL, Laborde F, Borenstein N. Intracardiac echocardiography: use during transcatheter device closure of a patent ductus arteriosus in a dog. J Vet Cardiol. 2017 Jun;19(3):293-298. Borenstein N, Gouni V, Behr L, Trehiou-Sechi E, Petit A, Misbach C, Raillard M, Retortillo JL, Pouchelon JL, Pierrel A, Laborde F, Chetboul V. Surgical Treatment of Cor Triatriatum Sinister in a Cat Under Cardiopulmonary Bypass. Vet Surg. 2015 Nov;44(8):964-9. doi: 10.1111/vsu.12403. Epub 2015 Sep 28. Erratum in: Vet Surg. 2016 Apr;45(3):406. Trehiou-Sechi E, Behr L, Chetboul V, Pouchelon JL, Castaignet M, Gouni V, Misbach C, Petit AM, Borenstein N. Echoguided closed commissurotomy for mitral valve stenosis in a dog. J Vet Cardiol. 2011 Sep;13(3):219-25. de La Villeon G, Louvet A, Behr L, Borenstein N. Transcatheter glue arterialembolization of a mass in the hind limb of a dog. Can Vet J. 2011 Mar;52(3):289-94. Chai N, Behr L, Chetboul V, Pouchelon JL, Wedlarski R, Tréhiou-Sechi E, Gouni V, Misbach C, Petit AM, Bourgeois A, Hazan T, Borenstein N. Successful treatment of a congenital pulmonic valvular stenosis in a snow leopard (Uncia uncia) by percutaneous balloon valvuloplasty. J Zoo Wildl Med. 2010 Dec;41(4):735-8. Behr L, Chetboul V, Sampedrano CC, Vassiliki G, Pouchelon JL, Laborde F, Borenstein N. Beating heart mitral valve replacement with a bovine pericardial bioprosthesis for treatment of mitral valve dysplasia in a Bull Terrier. Vet Surg. 2007 Apr;36(3):190-8.
"We are not a veterinary clinic and our primary mission is indeed to validate medical devices and novel therapeutic strategies in clinically relevant large animal preclinical models. However, it is important to us to dedicate time and resources to restoring health to pets and other animals with complex conditions. After nearly 20 years of a close and fruitful collaboration between the Veterinary School of Maisons-Alfort near Paris and IMMR, we regularly perform surgical or percutaneous patent ductus arteriosus closure, balloon dilatation of pulmonic stenosis, pacemaker implantation, and valvular replacement under cardiopulmonary bypass. We have the technical platform, the know-how and the wish to apply those techniques to veterinary patients. There are only a handful of veterinary teams worldwide that perform such interventions. It is for us a meaningful way to give back to animals for what they have given to help advance human health over the years."
Dr Nicolas Borenstein, DVM, PhD
 Borenstein N, Behr L, Chetboul V, Tessier D, Nicole A, Jacquet J, Carlos C, Retortillo J, Fayolle P, Pouchelon JL, Daniel P, Laborde F. Minimally invasive patent ductus arteriosus occlusion in 5 dogs. Vet Surg. 2004Jul-Aug;33(4):309-13. a Borenstein N, Daniel P, Behr L, Pouchelon JL, Carbognani D, Pierrel A, Macabet V, Lacheze A, Jamin G, Carlos C, Chetboul V, Laborde F. Successful surgical treatment of mitral valve stenosis in a dog. Vet Surg. 2004 Mar-Apr;33(2):138-45. François L, Chetboul V, Nicolle A, Carlos C, Borenstein N, Pouchelon JL. [Pacemaker implantation in dogs: results of the last 30 years]. Schweiz Arch Tierheilkd. 2004 Jul;146(7):335-44. French. Nicolle A, Borenstein N, Tessier Vetzel D, Rouby M, Behr L, Pouchelon JL, Chetboul V. [Exploration of a third-degree atrioventricular block by standard echocardiography, tissue Doppler imaging, and treatment with a cardiac pacemaker in a German wire-haired pointer]. Schweiz Arch Tierheilkd. 2004 Feb;146(2):81-7.
IT IS FOR US THE BEST WAY TO GIVE BACK TO ANIMALS WHAT THEY HAVE GIVEN US OVER THE YEARS.