Week of 9 March 2021
answer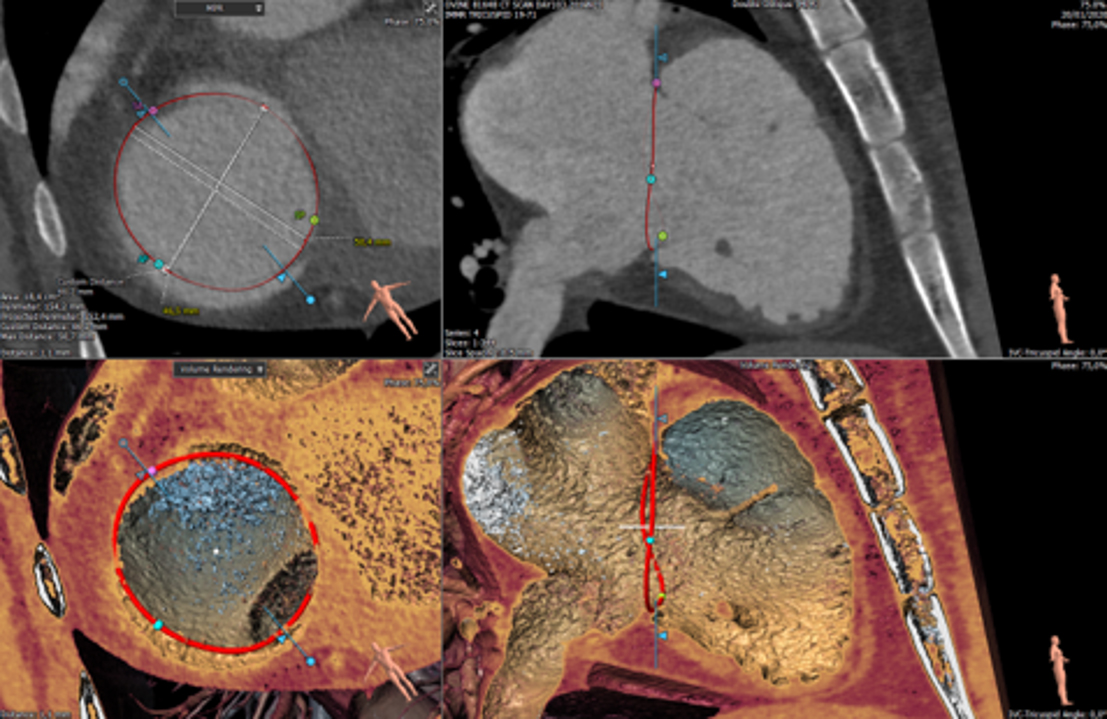 This lateral view of the right heart in this sheep shows ventricular enlargement with tricuspid annular dilatation, a primary cause of functional tricuspid regurgitation (FTR)!
Advanced cases of TR may require tricuspid valve repair or replacement.
For preclinical evaluation of prosthetic tricuspid valve medical devices, selection of an appropriate animal model is essential.1 The ovine FTR model closely approximates human tricuspid pathology.
Learn more about tricuspid valve innovations in our interview with Prof. Hendrik Treede.
This image was acquired using IMMR's 64-slice gated CT scanner with 3mensio 3D reconstruction software.
Contact us to learn more and discuss your preclinical research and pathology needs.
Follow us on LinkedIn and don't miss new images from our library that we post every Tuesday, when you'll have another chance to recognize, identify or diagnose what is shown. You can also stay updated on some of the latest developments in Preclinical Science. Stay tuned!
1Chevènement O, Borenstein N, Kieval R, Fiette L, Aujard F: Animal model considerations to evaluate prosthetic tricuspid valve implants. Annals of Anatomy 2021;234:151625.